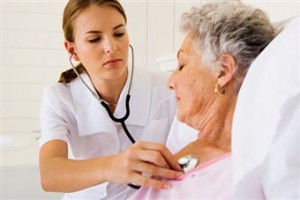 The Association of American Medical Colleges (AAMC) indicates that the U.S. may face an extreme shortage of physicians by the year 2020, with the shortfall estimated at nearly 90,000 physicians. The number is expected to grow to more than 130,000 physicians by 2025. This shortage affects primary-care facilities as well as medical specialties like oncology, cardiology and general surgery.
The AAMC attributes this physician deficit to a variety of reasons:
A significant amount of today's physician workforce (33 percent) is 55 and over, and will retire within the next 15 years.
The number of residency slots sponsored by the federal government has been capped, decreasing the number of new physicians.
The general population is living longer. Each day, more than 10,000 Americans reach the age of 65.
Millions of Americans are expected to acquire health insurance this year as part of the Affordable Care Act.
The shortage could potentially affect the ability of healthcare organizations to deliver quality care, generate revenue and improve employee satisfaction. Proposed cuts to federal funding for teaching hospitals could potentially result in a loss of $654 million in state and local revenue and approximately 73,000 full-time jobs.
The number of residency training positions funded by Congress was capped in 1997 as part of the Balanced Budget Act. The 26,000 residency positions on offer for first-year trainees are not sufficient to provide training for medical school graduates beginning in 2016.
Without the proper support, teaching hospitals are less equipped to provide necessary patient care. Medical schools have begun expanding enrollment in the past few years. Students have responded with enrollment and applications approaching new highs.
Lawmakers have responded to this issue with proposals in the Senate and the house to boost the number of available residency positions. By acting quickly, they hope to increase the number of physicians who can serve the aging and growing population.