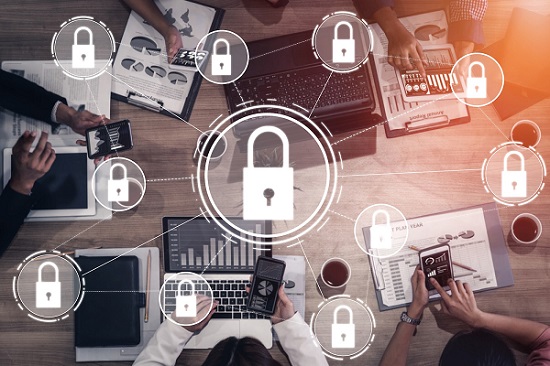 Within the next few years, Gen Zs, or those born after 1996, will be entering the workforce. Like generations before them, they will be bringing in a different set of expectations, values, and attitudes as they establish their careers. According to the Pew Research Center, this will be the first generation of digital natives – individuals who have no memory of how life was like without the internet and without a mobile device. However, their tech-savviness does not automatically translate to secure online behavior. As such, they can be very nonchalant when it comes to sharing information online.
The constant desire to post updates about their lives will often result in Gen Zs negligently sharing confidential information on their social media pages, and elsewhere, with growing frequency, which might cause legal, financial, and reputational damage to the organizations they work for. Moreover, surveys have shown that Gen Zs are fine with sharing personal details online, using the same password across multiple sites, and losing at least one device that has access to their work email.
Even more astonishing is this insight from a 2018 Sailpoint survey: "Perhaps the most startling discovery though is that 28% of Gen Zers said they would be willing to provide their passwords to a third party." 
Digital experience platform WP Engine further notes that over two in five, or 44%, of Gen Zs will provide personal information to get fully customized experiences on the web, and will log off should a website fail to anticipate their preferences.
Expect cybercriminals to take advantage of Gen Z's information security naivete. Opportunistic attackers will utilize sophisticated phishing scams to harvest business-critical information. 
The need for organizations to adapt to and prepare for the next generation of workers is crucial now more than ever. Businesses must act fast before any data is compromised.
How should your business prepare for the Gen Z workforce?
Working with Gen Zs is inevitable. Organizations must be proactive in aligning their values and norms with the requirements of the business.
For one, have social media guidelines in place to make sure Gen Zs – and the rest of your team – are aware of what they should and should not do on Facebook, Instagram, Twitter, and other social channels. Encourage employees to serve as brand ambassadors and advocate for the business in their respective networks.
Finally, evaluate if your existing information security policies reflect the current work landscape – perhaps a refresh is long overdue. 
Another solution is to have everyone undergo cybersecurity training. Located in Nashville, TN, managed IT services provider ImageQuest conducts training sessions in Louisville, KY, and Bowling Green, KY to keep employees up-to-date with current cybersecurity best practices. Connect with us to learn more. 
Founded in 2007, ImageQuest LLC offers managed IT services for companies in Nashville, TN; Louisville, KY; and Bowling Green, KY. Technology solutions include consulting, infrastructure, data compliance, cybersecurity services, and regulatory IT audit assistance. For more information, contact ImageQuest at 888.979.2679.