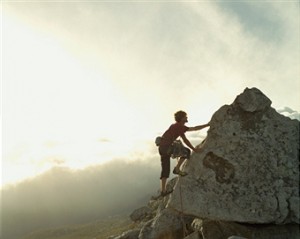 Kris Krohn is an experienced real estate investor who currently works with clients through his firm, the Strongbrook Group. Through his firm, Kris Krohn has helped people from a diverse range of backgrounds learn how to make money in the real estate industry. In recent years, many investors have been disappointed in the return they've earned on their investments in the stock market. Kris Krohn and his clients continued to thrive during the tough times, though, using the strategies he outlines in his Strait Path program.
Directly from the book The Strait Path to Real Estate Wealth by Kris Krohn, the strategies focus on helping investors make the most of the real estate market. Recently, Kris Krohn spoke with Interviews and News about his Strait Path concept, and the importance of a positive mindset to a person's success.
Interviews and News: What can a person expect when they begin following your advice?
Kris Krohn: It's important that investors understand that it takes more than simply shifting the way they've been doing things. They must be first have a good plan in place, and they must be completely committed to following that plan.
Interviews and News: Both your book and your plan are popular with agents, brokers, and other businesses that specialize in real estate investing. What advice do you give those businesses that deal with skeptical clients?
Kris Krohn: For those businesses, I say it's important to create an experience that is unique and innovative, and to show results from that experience. Once an advisor is bringing in a return that is five to 10 times the initial investment, clients generally don't have a problem with that advisor's fees.
Interviews and News: What about branding? We hear quite a bit about branding in today's business world, but you speak of individual investors as a brand.
Kris Krohn: It's important for investors to build what I call a "brand of you," where they fully embrace their beliefs and speak enthusiastically about them. That enthusiasm is contagious, and most investors and advisors find that others can't help but be drawn to that.
Interviews and News: You speak of people who act as their own CEOs. What advice do you offer these self-appointed CEOs?
Kris Krohn: Generally speaking, we're all CEOs of our own lives. Each of us must live those lives to the fullest, always seeking to improve.
Interviews and News: Do you have any specific advice for doing this?
Kris Krohn: It's really a general point of view we all should have, which includes living a positive, productive life.
Interviews and News: What do you believe most people are doing wrong when it comes to mindset?
Kris Krohn: Many people seem satisfied with mediocrity. The problem with that is, when someone settles for mediocrity, it becomes nearly impossible for that person to ever achieve greatness.
Interviews and News: But shouldn't a person simply be grateful for what he or she currently has?
Kris Krohn: Gratitude is very important for a positive mindset. People should be grateful for everything, though, including the negative and very positive things in their lives.
Interviews and News: This goes beyond investing, doesn't it?
Kris Krohn: It all ties in together. People must have discipline and a positive mindset in everything they do in order to eventually become exceptional.
Interviews and News: How is Strongbrook different from other investment firms?
Kris Krohn: We go well beyond simply providing investment advice, although that is definitely a large part of what we do. We actually help our clients successfully invest in real estate and execute their game plan.
Interviews and News: You also educate investors, communities and other firms on how to be successful at real estate investing, correct?
Kris Krohn: Yes. We are a real estate investment and education firm. But we have an edge over others in the field, because we also are investors ourselves. Our personal experience gives us a perspective that strengthens our educational efforts.
Kris Krohn believes in investment with as little risk as possible, and he passes this on through his strategies. With hundreds of home purchases and sales during the course of his career, Kris Krohn is a hands-on leader who practices what he preaches. Kris Krohn lives in Utah, where he enjoys spending time with his wife and four children.