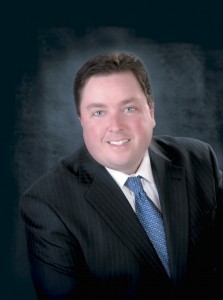 Charles C. Brennan is a successful businessman who owns the Dollar Loan Center franchise that has become a popular part of communities in four separate states. But what many don't realize about Charles C. Brennan is that he is also a philanthropist, having founded a center in Sioux Falls, South Dakota, that helps troubled youth learn the art of rock 'n' roll.
This dedication to community also extends to Las Vegas, the Nevada city Charles C. Brennan calls home. Both through the Dollar Loan Center and personally, Charles C. Brennan has supported a variety of local organizations, many of which benefit youth in the area. His dedication to the local organization Opportunity Village extends to the staff Charles C. Brennan employs at Las Vegas Dollar Loan Center locations. In fact, it is one of the reasons Charles C. Brennan says he was cited as one of the best places to work in Las Vegas by Vegas Inc. magazine for two consecutive years.
Recently, Charles C. Brennan spoke to Interviews and News about the important work the Opportunity Village is doing in the community.
Interviews and News: You recently provided a $15,000 donation to the Opportunity Village. Could you tell us a little about that?
Charles C. Brennan: The donation was provided as part of a promotion they were doing called "Heat Is On," which is a fundraiser the organization hosts each summer.
Interviews and News: Your donation was tied to the heat this summer.
Charles C. Brennan: For the past four years, Dollar Loan Center has given $100 to Opportunity Village for every day that Vegas reaches 100 degrees. This past summer, Vegas reached 100 degrees 76 days.
Interviews and News: That's $7,600.
Charles C. Brennan: We rounded up to $15,000. The Opportunity Village is an important organization in the community and we're honored to be a supporter of the work they do.
Interviews and News: Could you tell us a little about the Opportunity Village?
Charles C. Brennan: In the Nevada community, Opportunity Village is the biggest nonprofit helping those who suffer from intellectual disabilities. They have a thrift store, as well as several different employment training centers designed to help those with intellectual disabilities get back to work.
Interviews and News: The organization also offers opportunities for community members to have fun.
Charles C. Brennan: Yes, Opportunity Village hosts social events for those who are part of their programs and community fundraisers like "Heat Is On."
Interviews and News: From what I understand, a mechanical bull was involved?
Charles C. Brennan: They provided a mechanical bull, great barbecue, fun games, and a live auction. It's an event the Las Vegas community looks forward to each year.
Charles C. Brennan lives in Las Vegas, Nevada, where he heads up operations at Dollar Loan Center. Formerly owner of the music venue the Blitz Ballroom, Charles C. Brennan believes in the difference communities can make by supporting their local nonprofits.