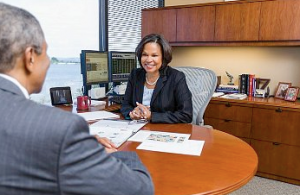 An aging workforce lacking the necessary skills and talents is one of the major threats experienced by the U.S. economy. Collaboration between government, educators and companies will prove crucial for the continued development of this nation's future.
In order to gain some insight into the educational development of today's youth, Noel-Levitz recently issued the results of its National Freshman Attitudes Report, which offers data on the attitudes, motivations and needs of incoming college students. The study polled 100,000 college freshmen by presenting a 100-item survey. This year's study illuminates the desires and needs of students as related to their career planning efforts.
The National Freshman Attitudes Report offers key information that stretches beyond the usual metrics of high school transcripts and standardized test scores.
47 percent of incoming freshmen stated intentions to seek career counseling
21 percent admitted to feeling "very confused" regarding their future career occupation
67 percent hoped for assistance in developing an educational program designed to "get a good job."
40 percent reported that they face more challenging financial barriers than past generations
Compared to Caucasian students, students of color are more receptive to institutional services while expressing a desire for education beyond a bachelor's degree. Four of ten first-generation freshmen said they were experiencing financial issues that are "troublesome and distracting."  Incoming freshmen were, by and large, "deeply committed" to their academic studies, with 93 percent of females and 88 percent of males responding as such in the survey.
The 2014 National Freshman Attitudes Report from Noel-Levitz includes eight suggestions for handling students' desires and needs for career planning guidance. Noel-Levitz is a leader in higher education research and consulting. For more than 40 years, the organization has sought to optimize student success and enrollment through campus assessments, advanced analytic tools and experienced consultation.