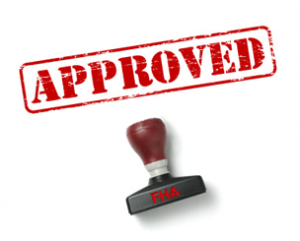 In the mortgage industry, FHA loans are among the leading loans sought by the general public. FHA loans are structured to help Americans who hope to avoid the high PMI insurance that is typically part of traditional loans. Each mortgage lender has a different set of terms and rates, so it is important that an individual consult with a financial adviser who will describe the details before seeking an FHA loan.
Some lending companies will work with clients who experienced credit issues in the past. FHA has a little leeway for minor credit problems. If an individual has significant problems, applying for a home loan might be best when the individual's credit is back in order.
For individuals who have experienced bankruptcy or foreclosure, there are still times when an FHA loan will be approved. If an individual is two years removed from Chapter 7 bankruptcy, FHA will still approve the loan. It often takes up to three years for the FHA loan to be approved if an applicant has undergone foreclosure. Applicants who have had Chapter 13 bankruptcy can also receive an FHA loan, provided their rent or mortgage payments are made on time. It is a necessity that an applicant make rent or mortgage payments on time in the past 12 to 24 months to receive full consideration.
The FHA states that individuals must provide a 3.5 percent minimum down payment when applying for an FHA loan. Regardless of which lending institution the individual uses, the number is always 3.5 percent percent. If this amount of money is not available, most lending institutions will suggest a gift from an employer or relative to cover the down payment. Certain government agencies will offer down payment assistance in some cases, and financial advisers can present these opportunities at the time of inquiry.
There is a cap on the amount of money a borrower can receive by an FHA loan. FHA can designate up to $271,050 for each primary single residence. This amount can vary depending on the area, so each applicant is advised to seek counsel to determine what their limits might be.