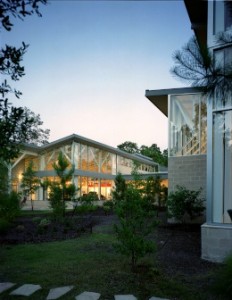 Rehak Creative Services is one of the top 20 advertising agencies in Houston, Texas, with Fortune 500 clients pulling them in all directions, but they somehow find the time and resources to give back to the community in significant ways. When they are not unleashing their creativity to develop websites, advertising and marketing communications, team members are often helping to keep kids interested in math and science with the EcoBot Challenge.
Interviews and News: What is the EcoBot Challenge?
Rehak Creative Services: Many Texas students participate in an afterschool program over three months. They math and science skills they learn in the classroom to build robots that can perform simple, symbolic environmental tasks, like picking up a can and taking it to a recycling bin. It sounds simple, but try building a robot that can do that repeatedly while performing half a dozen other tasks in a three-minute period.
Throughout the three months, the kids work in teams to build the robot, perform tests, and tweak the robot to get it ready for a statewide competition. Students then come together in Houston for a day-long "bot-off," where students compete through their robots. About 2500 students plus their teachers, parents attend the EcoBot Challenge each year. We also have robotics experts from around the world come to demonstrate state-of-the-art robotics to keep the kids inspired.
Interviews and News: How does the EcoBot Challenge benefit kids?
Rehak Creative Services: This program is offered at a time when kids are usually starting to drift away from math and science. They find it hard and don't see the value in the subjects. EcoBot shows them why math and science are so important. It helps them see what they can achieve with their brains. It also gives kids who aren't great at sports a chance to gain recognition and be a part of a team. Keeping kids interested in science, technology, engineering and math benefits all of us.
Interviews and News: What is the role of Rehak Creative Services in the EcoBot Challenge?
Rehak Creative Services: Rehak is proud to be one of the founding partners that launched the EcoBot Challenge five years ago. Since then, the Rehak team has raised money to keep the contest going. We've also helped promote the event and developed the events web presence.. Right now, Rehak is updating the EcoBot website to a responsive content management system to make it easier to manage the program on all ends. We're adding registration, curriculum, teacher's guides and more to the new system.
To learn more about the EcoBot Challenge 2014, visit ecobotchallenge.com.