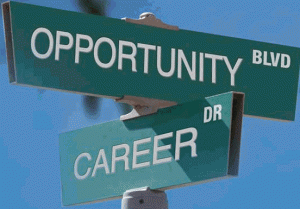 YOR Health founder Dennis Wong explains why opportunities with YOR Health allow families to break the cycle of fear over economic uncertainty.
"Where are you in life?" This question, while seemingly innocent, brings most to a deeper awareness of themselves, even if they don't want to admit it. In today's economic climate, most people are not where they want to be, says Dennis Wong. It doesn't have to be so, the nutritional supplements company founder explains.
YOR Health offers people the chance to break free from fear, simply by helping others get healthy. Dennis Wong explains that it takes hard work and a passion for people and the desire to make the world a healthier place. In a down market, as working adults become more aware of the need to maintain vitality throughout demanding work schedules people see the need of YOR health Products.
Weathering a recovering economy
Dennis Wong notes that the job market has not made the same level of recovery as in previous recessions. Developing countries are growing at an alarming rate, ensuring low-wage workers and keeping American jobs on foreign soil. The U.S. isn't the only country that's suffering either. Dennis Wong notes that other wealthy countries continue to lose jobs to those workers who only are willing to accept a fraction of reasonable pay.
Another major factor contributing to the diminished job availability is governmental debt. According to Dennis Wong, most countries are so far indebted to others that they have cut funding to civic projects, which traditionally employ a large number of working-age adults. Additionally, these countries must now reduce the amount of credit flowing through their commerce system. This leads to less buying power for the average consumer and thus perpetuates a vicious cycle of stagnant economic infrastructure.
Growth has been found, however, throughout the technology and manufacturing sectors of many countries. Even with the increase in these skilled positions, it may take years to train an appropriate number of employees to have any impact on the current job market.
An innovative solution
YOR Health does not simply sell products. The company bridges the gap between an individual and his or her best potential through a proprietary blend of nutrients. Representatives are free to control their own financial futures by working hard and joining a growing network of like-minded people with YOR Health.